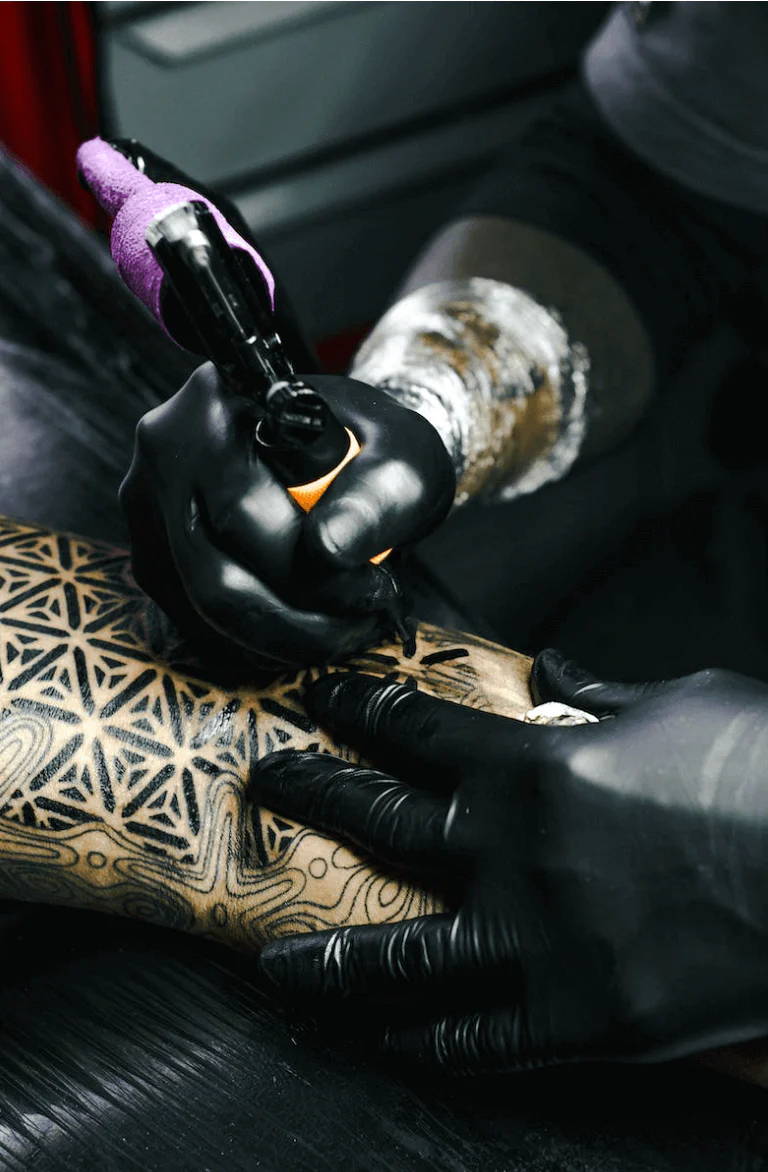 SCINTERA TATTOO AFTERCARE
Take Control Of Your Tattoo Healing Process
Tried just about every eczema product, hack, and remedy you can find without any relief?
Let Rejûvaskin Skin Recovery Cream soothe, fortify, and revitalize your skin, calming down (and preventing) flare ups.
Packed with effective botanical ingredients, this recovery cream helps reduce redness and irritation, while helping keep the skin hydrated and smooth.
For many of us, getting the actual tattoo is the difficult part. Rejûvaskin's Skin Recovery Cream makes the easy part even easier helping you soothe, protect, and preserve your new tattoo.
Approved of & used by physicians across the US, our recovery cream is packed with nourishing essential ingredients that give your skin long-lasting hydration, while fighting inflammation一 which is just what it's looking for after some new ink!
We are proud to have had this product approved by The Good Face Project and The National Eczema Association.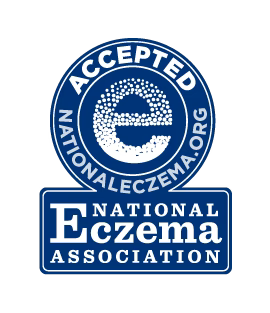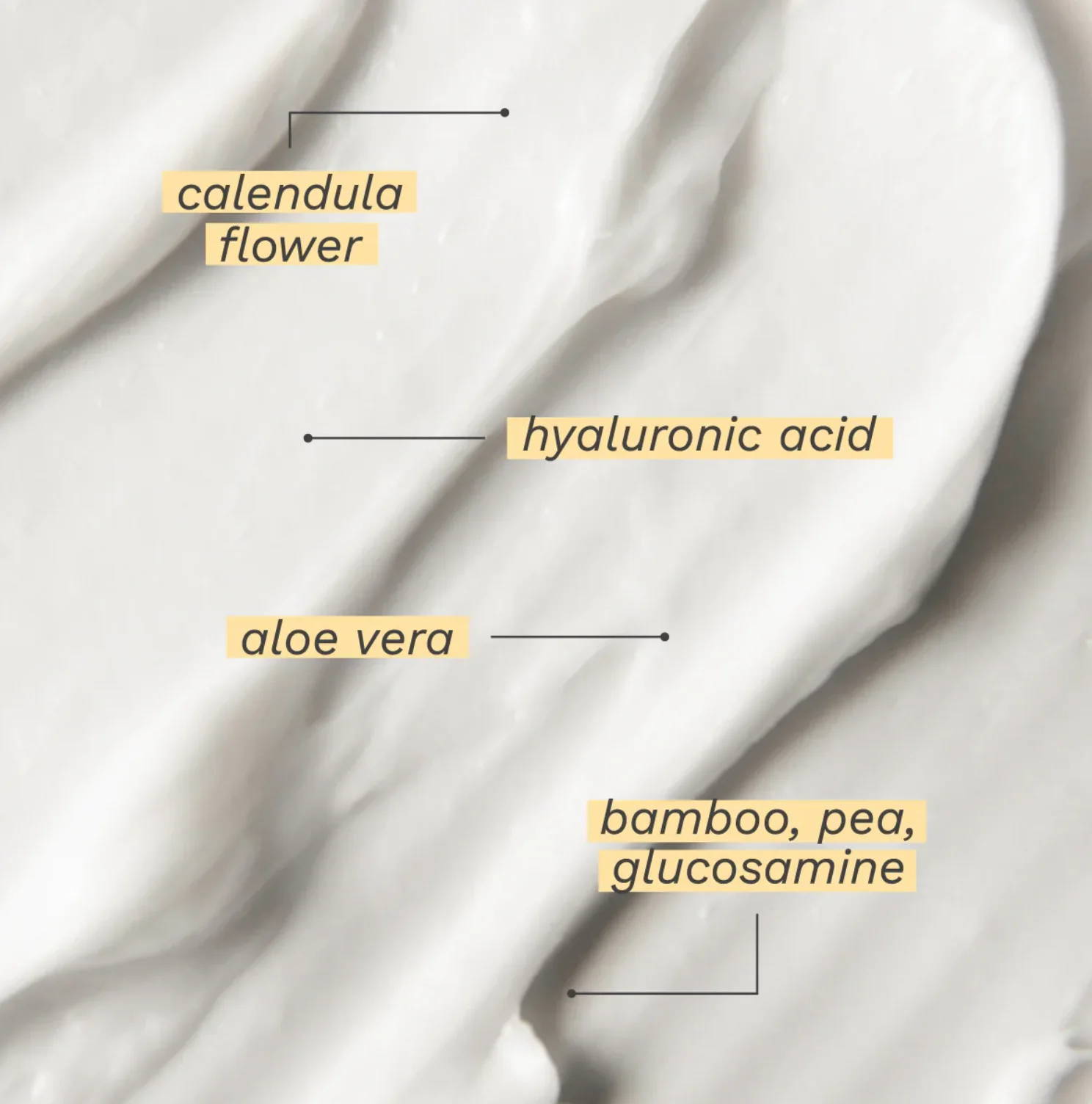 This gentle, fragrance-free formula features 4 essential ingredients that work to lock in moisture, restore your skin's protective barrier, and calm irritations, helping you preserve your tattoo.
Reduces skin-redness & irritation with anti-inflammatory properties
Draws in & maintains the skin's natural moisture
Calms the skin, soothes irritation, and helps maintain hydration
BAMBOO, PEA, & GLUCOSAMINE
Fortifies and repairs skin damage, restoring overall skin health
There can be a lot of do's & don'ts when it comes to healing your tattoo. These can vary based on the size, complexity, and location of your tattoo, so make sure you listen to your artist's instructions carefully. In the meantime, here are 3 of the most important things to know about how to heal your tattoo.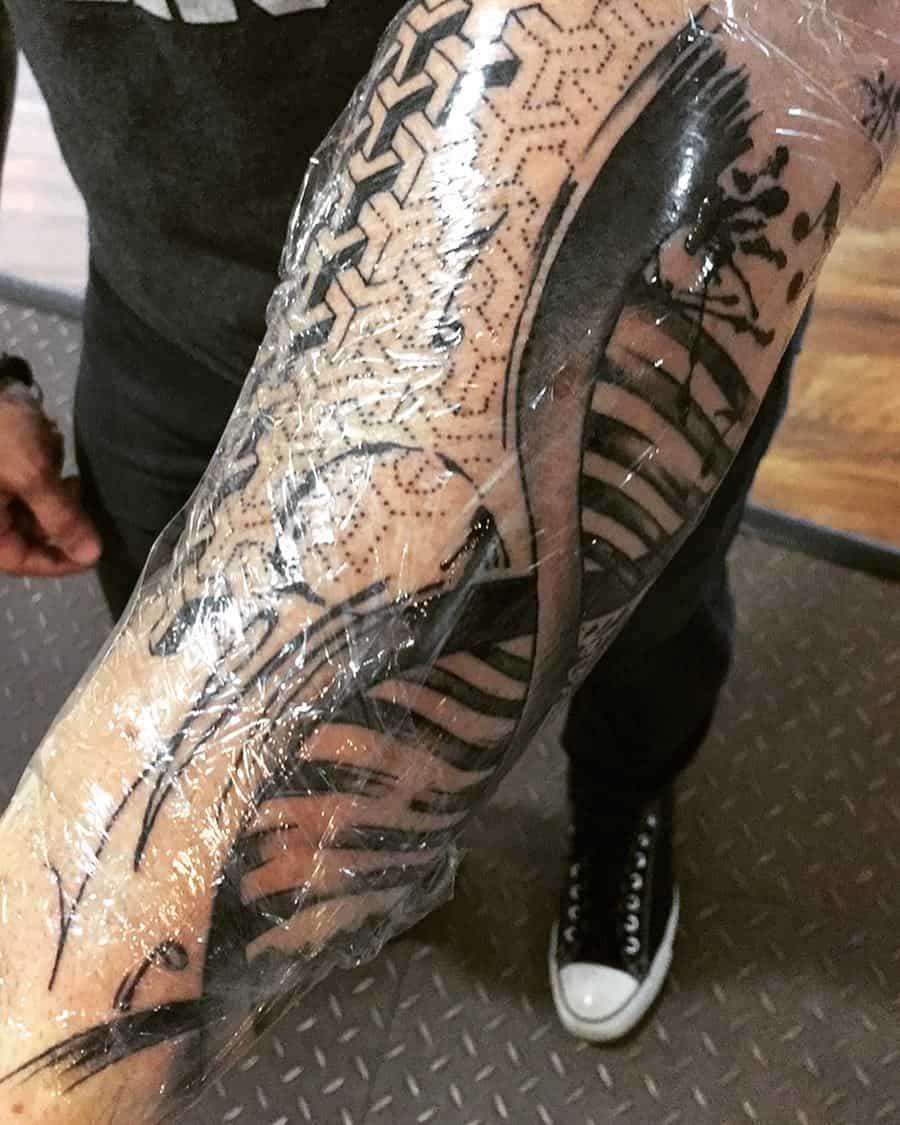 Keep it wrapped for at least 24 hours, maybe a bit longer. (Don't worry, your artist will tell you what to do!)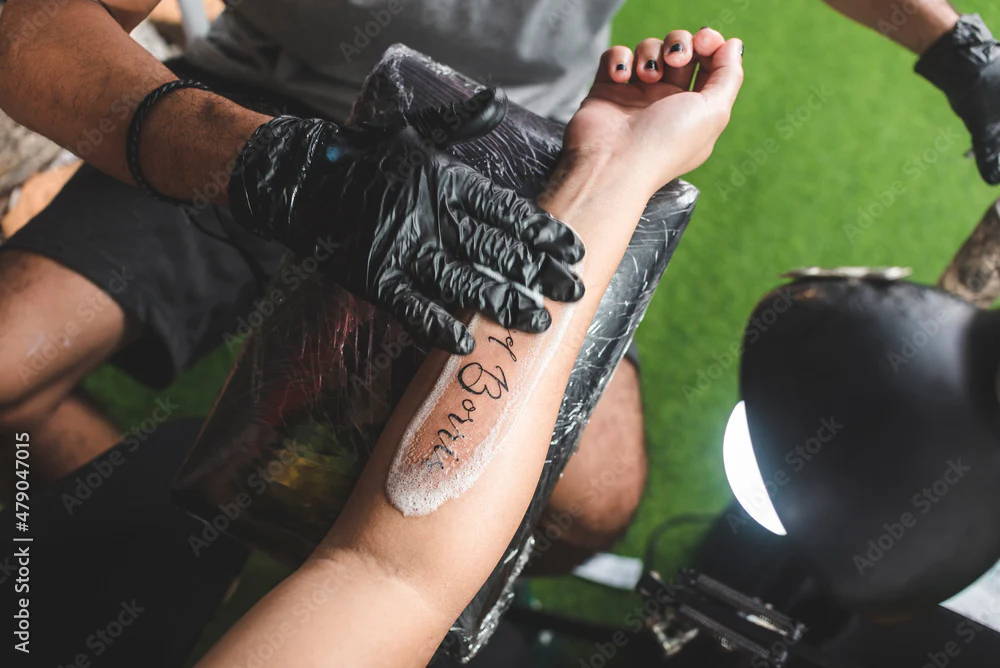 Once it's time for the wrap to come off, you'll need to wash off any of the excess ink, blood, plasma, etc. with antimicrobial soap!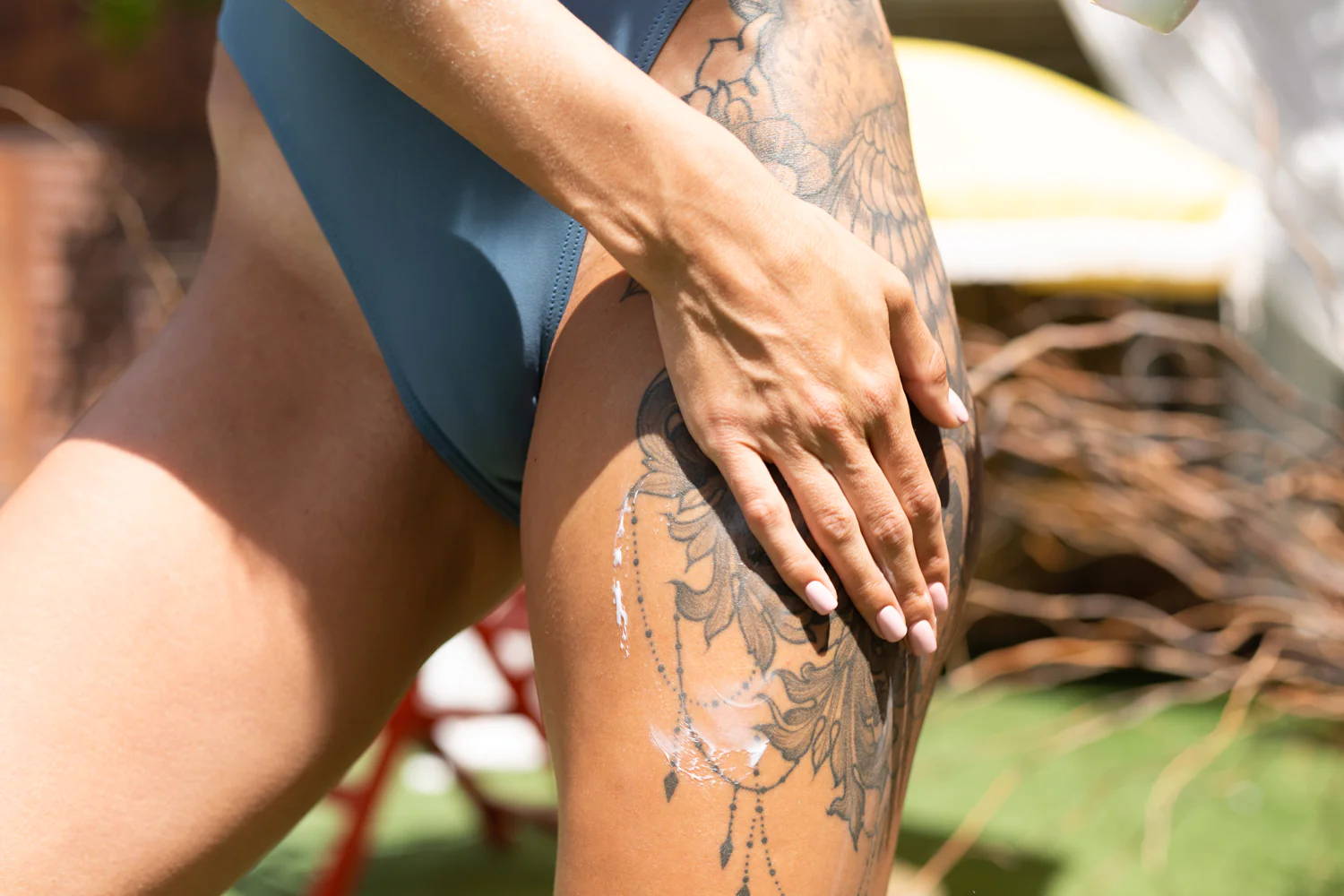 Hydrate With Skin Recovery Cream
Apply a small amount of Skin Recovery Cream to your tattoo anytime it starts looking dried out.