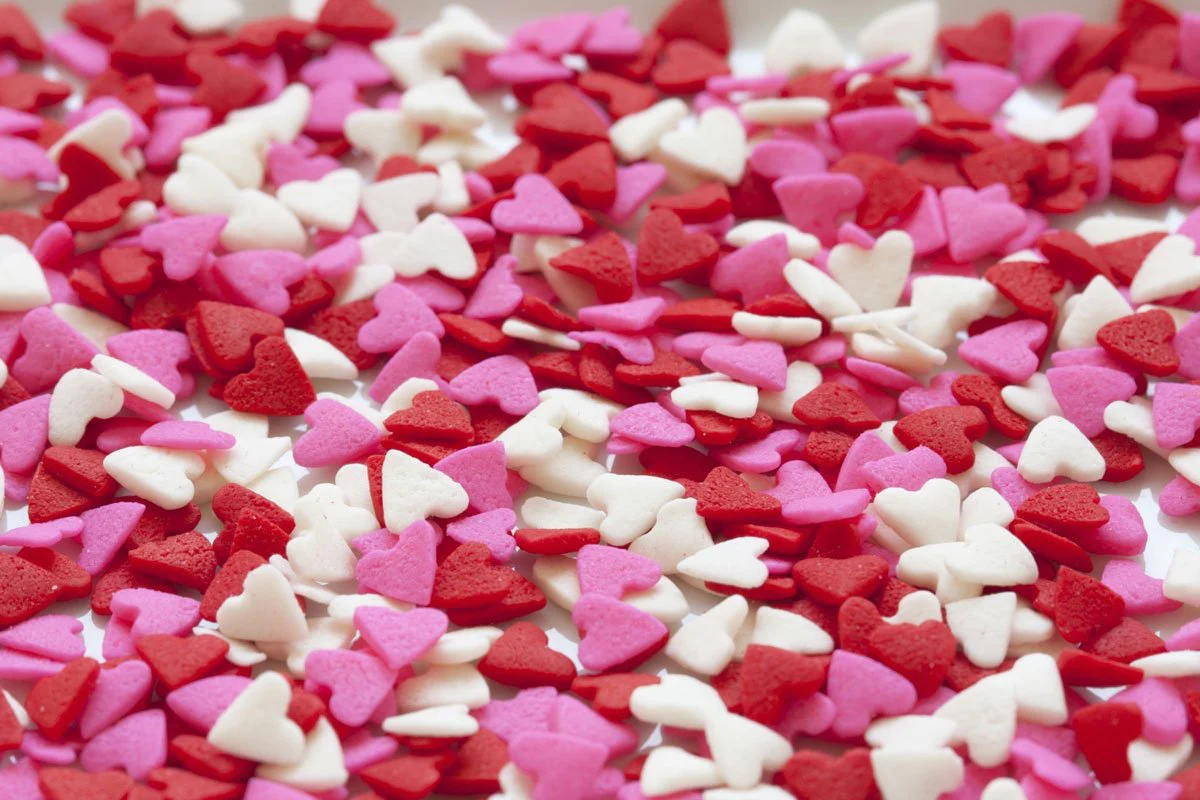 5 Ways To Love Yourself On Valentine's Day
When one thinks of Valentine's Day, they might begin to reminisce about those kitschy cards that they may have sent to their crush in the fourth grade or of a time when their significant other surprised them with a bouquet of flowers at work. While all of those acts are what makes the day fun, here at Scintera we have a slightly different mindset about February the 14th.
If you follow us on social media (if you aren't already, take a sec to go ahead and do so), you've probably noticed that we're genuine advocates of loving yourself. The unfortunate reality is that oftentimes during any holiday, especially ones like Valentine's Day that center around couples and how much value our significant others see in us, it can be easy to forget about what matters the most: how much you value yourself.
This year, no matter if you have a valentine or not, we encourage you to remember that your true valentine is Y-O-U. Take some time to show a little love to yourself because frankly, you deserve it. If you don't know where to start, you're in luck, we went ahead and curated a list of simple things that you can do to show yourself some love and gratitude this Valentine's Day.
1. Channel your inner "Grande"
Just as Ariana Grande (pop-singer, actress, and hyphenate) once sang, you truly have to love yourself from the inside-out. We won't be the first to tell you that it's so easy to get caught up in your insecurities and ruminate about your past loves, woes, or mistakes. This can be a trap that becomes a never-ending cynical cycle! Instead, break the cycle and start to take a look at your self-talk. Psychologists and scientists alike have found that your self-talk can indeed play a role in how your daily life plays out. Ask yourself when the last time you looked in the mirror and said something positive about yourself was? Remember that having a positive outlook and mindset can shift your day and make you feel better almost instantaneously.
2. Hygge-Up
We're sure you have heard all about the hygge (pronounced hoo-gah) hype. Celebrities, businesswomen, wellness experts, and moms alike are embracing this Danish practice that encompasses all things cozy. Essentially, hygge is the perfect winter self-care routine. Your hygge-inspired Valentine's night calls for time spent inside while wrapped up in a blanket with your favorite book or Netflix show on hand.
3. Treat Yourself
We all hear this one too often. 'Treat yourself' has become an overused mantra, but before you write-it-off we want you to give it another chance. Instead of using this phrase as an excuse for another shopping spree or a second dessert we want you to consider the other ways in which you can treat yourself. Maybe you're not one to try the hygge trend, but there are many other things you can do like going for a walk, listening to your favorite podcast, spending some time with your friends (can you say Galentine's Day?), or even watching your favorite romantic comedy! Just choosing one of these activities will elevate your mood and help center your mindset for the rest of the week.
4. Listen To Your Body
Our bodies go through so much on a daily basis. It's no wonder that now and then they need a second to reset and replenish. As someone once said, we are what we eat, and if you are eating junk, not taking care of your skin, or not drinking enough water you might feel like junk. So this Valentine's Day, show your body some gratitude by providing it with plenty of H2O, making better food choices, and taking care of your skin.
5. Let Time Do Its Thing
In life, we know one thing remains true: time does heal all. Whether you are applying this mantra while going through a breakup, dealing with loss, or even with something physical like a scar, this statement couldn't be truer. At Scintera, we know that sometimes all one needs is a little boost in the healing process. That's why we formulated our best skincare products with effective ingredients that pack a punch. So whether it's our line of skin care products that help combat the effects of aging or our scar healing products, Scintera was formulated with you in mind.
Throughout the journey of you using our products, we will remind you how important it is to have confidence and love yourself from the inside-out. Regardless of if you have a Valentine or not, we encourage you to try out at least one of these 5 tips of learning how to love yourself because isn't that what Valentine's Day is all about?
Use this Valentine's Day as an opportunity to take a step towards your best skin by doing something for yourself.
Happy Valentine's Day!
XO,
Scintera