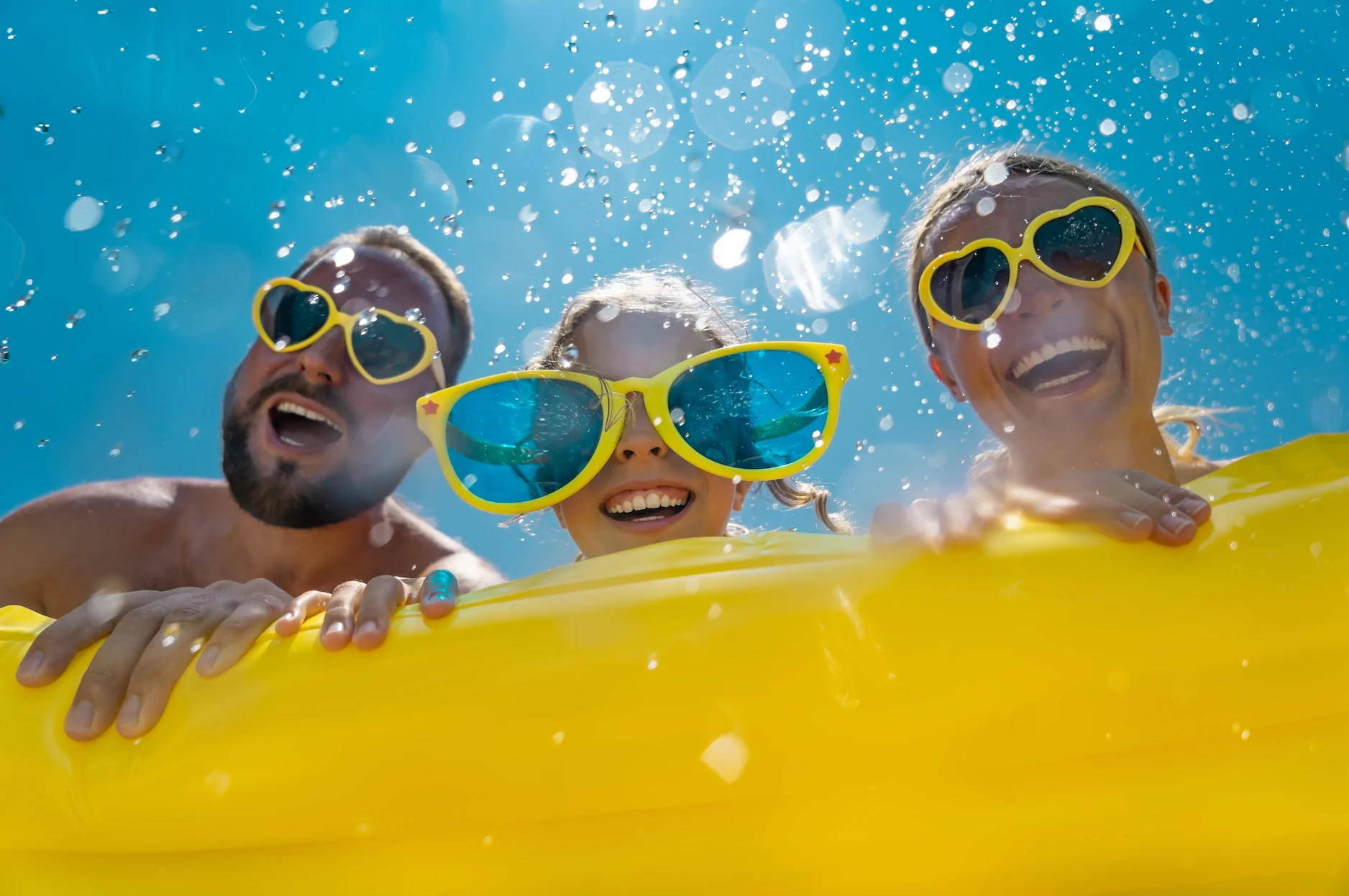 How To Enjoy The Summer Sun Safely: 9 Sun Safety Tips
Did you know that the month of November is Summer Sun Safety Month? Now that summer is in full swing, it's a great time to discuss some sun safety tips! In this post, we'll take a look at nine sun safety tips that will help you protect your skin from the beating UV rays of the sun. We'll also take a look at how to choose the best type of sunscreen for your skin, and answer a common question: what time is the sun safest?
9 Sun Safety Tips For This Summer
1 - Cover Up Your Skin
If it isn't too hot out, you can certainly wear longer clothing that covers up your skin and protects it from the sun. Hats are also a great choice for protecting your body from UV radiation. Wide brim hats or hats with a neck guard can be especially helpful.
2 - Wear Sunglasses
Your eyes are also extremely sensitive to the sun's UV rays; in fact, repeated, extreme exposure can even cause macular degeneration. Luckily, you can prevent this problem with a simple, stylish accessory一 sunglasses.
3 - Don't Forget Lip Balm
Many people remember to hydrate their lips, but what about protecting them from the sun? If you are using a facial sunscreen that you like, you can technically apply it to your lips, too. However, you may find that this isn't practical when you are out and about. For this reason, it's better to have a simple SPF lip balm on hand.
4 - Find Some Shade
One sure-fire way to avoid the sun is by staying in the shade. If you're going to a place that you know will not have shade, bring your own in the form of a sun umbrella! As the sun moves, don't forget to move your things and yourself to stay in the shade as much as you can.
5 - Stay Out of Peak Sun
If you can't stay in the shade all day, try to at least stay out of the sun during peak hours, from noon to two in the afternoon. So, what time is the sun safest? Mornings and evenings will be the safest, but you should still take other precautions.
6 - Cloud Cover ≠ No UV Rays
This is common knowledge by now, but a reminder is always helpful. Clouds do not stop UV radiation from reaching the earth一 especially the more damaging forms of UV radiation. This is because UV rays pass directly through the clouds.
7 - Wear Sunscreen
It's well-known that sunscreen is your best option, and it's important to select the best type of sunscreen to support your lifestyle, with at least SPF 15. Physical and chemical sunscreen each have their "pros" and "cons," but they will both give you enough daily protection.
8 - Reapply Sunscreen
Also, keep in mind that the chemicals or minerals in sunscreen get "used up" and the product will need to be reapplied every couple of hours. This will depend on a few factors: whether you have been swimming, sweating, or in the midday sun. When in doubt, reapply.
9 - Check Your Skin Regularly
While prevention measures are great, it's also important to check your skin for abnormalities on a regular basis. This will ensure that you catch any issues early enough to treat them effectively. A monthly skin health check will help you avoid life-threatening skin cancer.
While summertime is the most notorious time of year for suntans and sunburns, the truth is that you can be affected by sun damage in any season. That's why we created our own Mineral Facial Sunscreen, designed to provide you the ultimate protection against UV damage all year long.
An oncology cream designed to fortify, soothe, and nourish damaged skin. Developed for radiation relief, Rejuvaskin Skin Recovery Cream combines botanicals and naturally occurring chemical compounds proven to support healthy skin.