Skin Care Tip: Pat your skincare products in.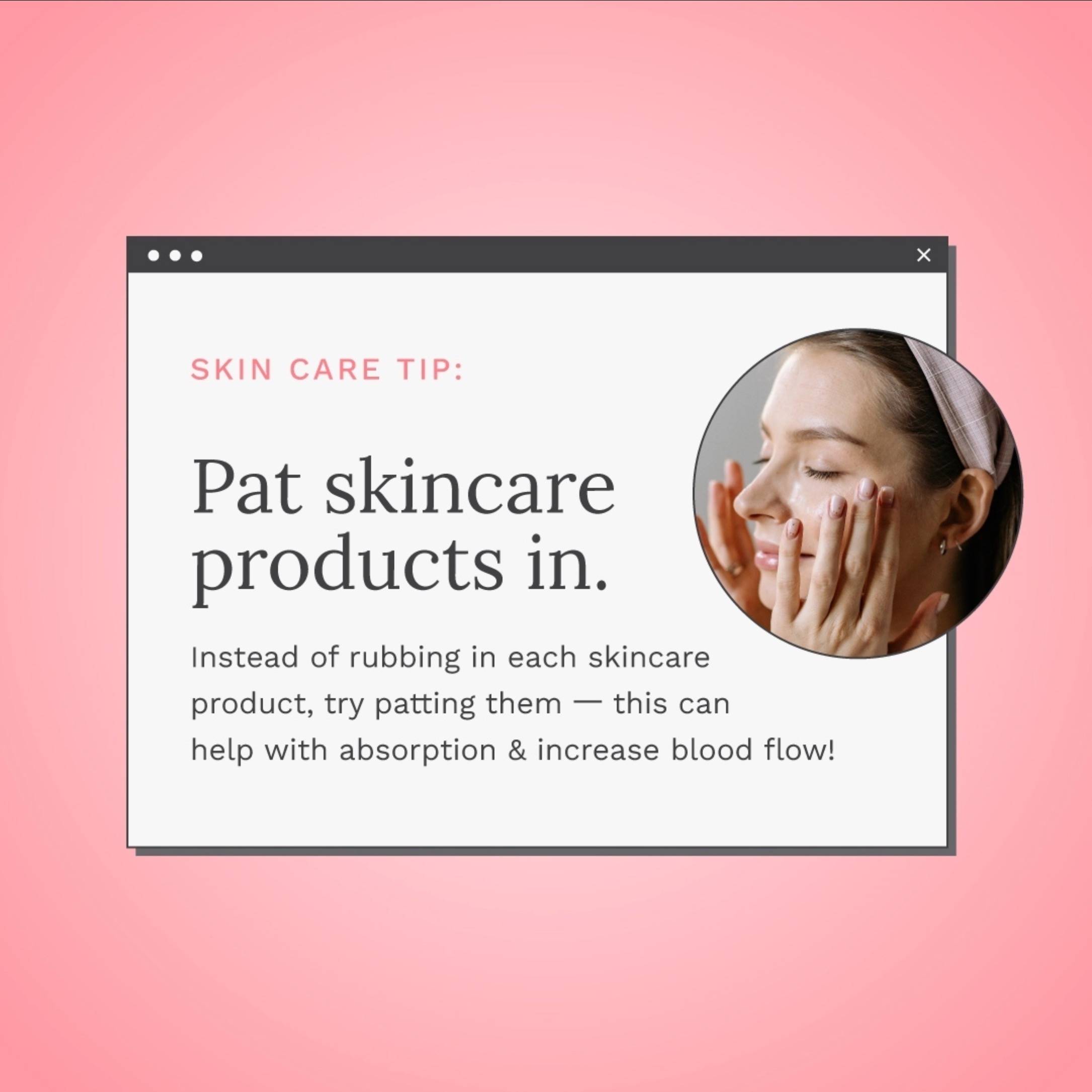 Have you tried patting in your products?
Some people find this preferable to simply rubbing in their serum or moisturizer as it's not only just as effective at help your skin absorb the product, it also stimulates blood flow, and is often gentler on your skin!
#skincaretips