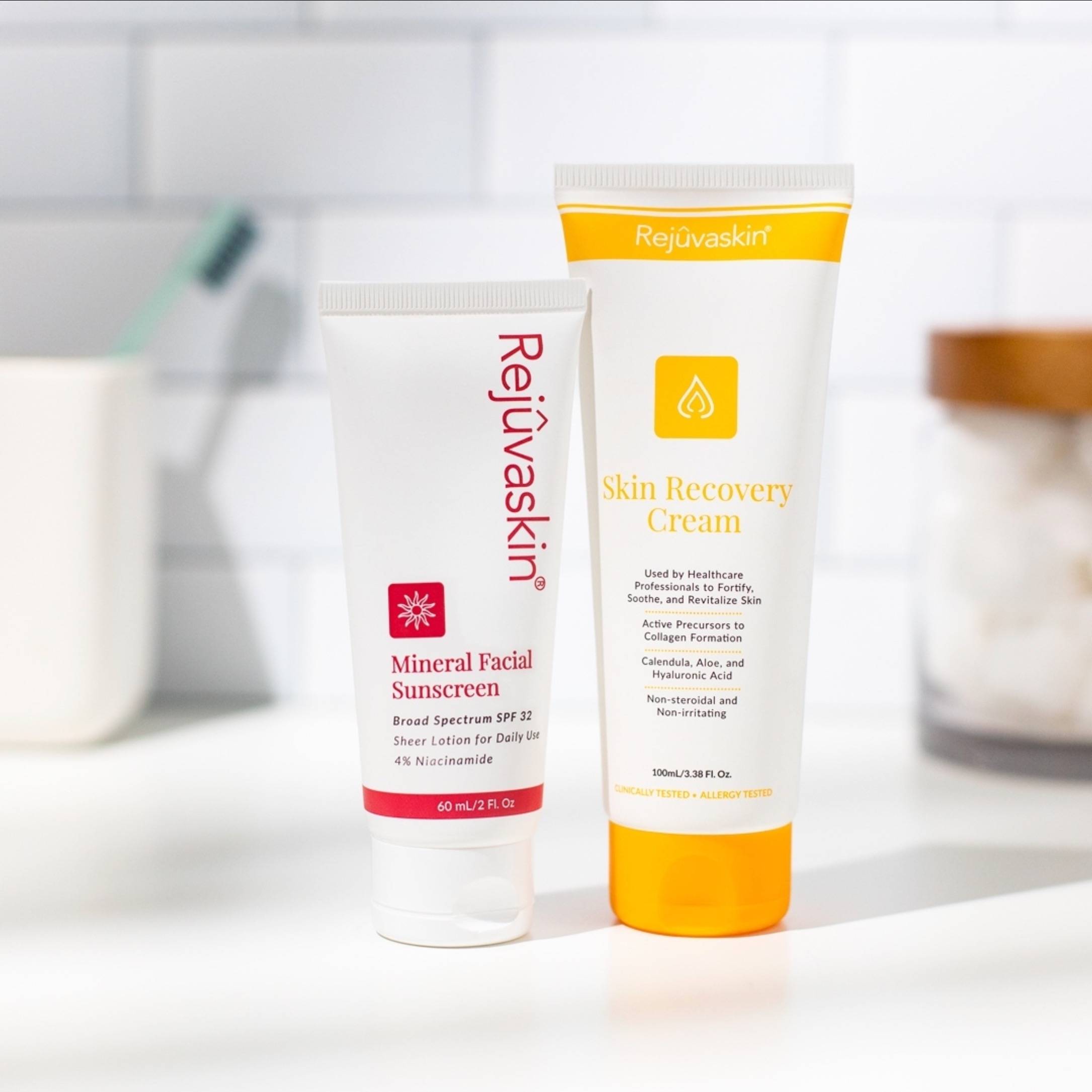 Introducing our Dynamic Duo for Australian Skin All Year Round
Through Sunrise & Sunset,
We've Got You Covered
There's a lot of great skincare advice out there– but the #1 tip most dermatologists will give you to improve your skin health is to protect it from the sun. Even when the clouds are out, UVA & UVB rays still seep through and can be harmful to our skin.
That's why we created our own SunCare System to help protect, hydrate, and soothe your skin一 whether the sun is out or not.
BEFORE SUNCARE : Rejuvaskin's 100% Mineral Facial Sunscreen is designed to sit on top of the skin, causing rays to reflect off your skin.
AFTER SUNCARE : Applying the Skin Recovery Cream helps retain the water in your skin to keep your skin hydrated and fortify the skin barriers function!
Meet Scintera's latest Dynamic Duo - our top of the line Suncare System, perfect for Australia all year round.

We paired up our Mineral Facial Sunscreen with our endlessly versatile Skin Recovery Cream to help you carefor your skin both in & out of the sun!

• Prevent sunburns, skin damage, & premature ageing
• Quench dehydrated skin after a long day out in the sun
• Soothe sunburns when they do happen

Here's how it works:

I. Use our Mineral Facial Sunscreen in your everyday morning routine
2. Use Skin Recovery Cream on dehydrated and/or sunburnt skin

(Your skin will thank you later)