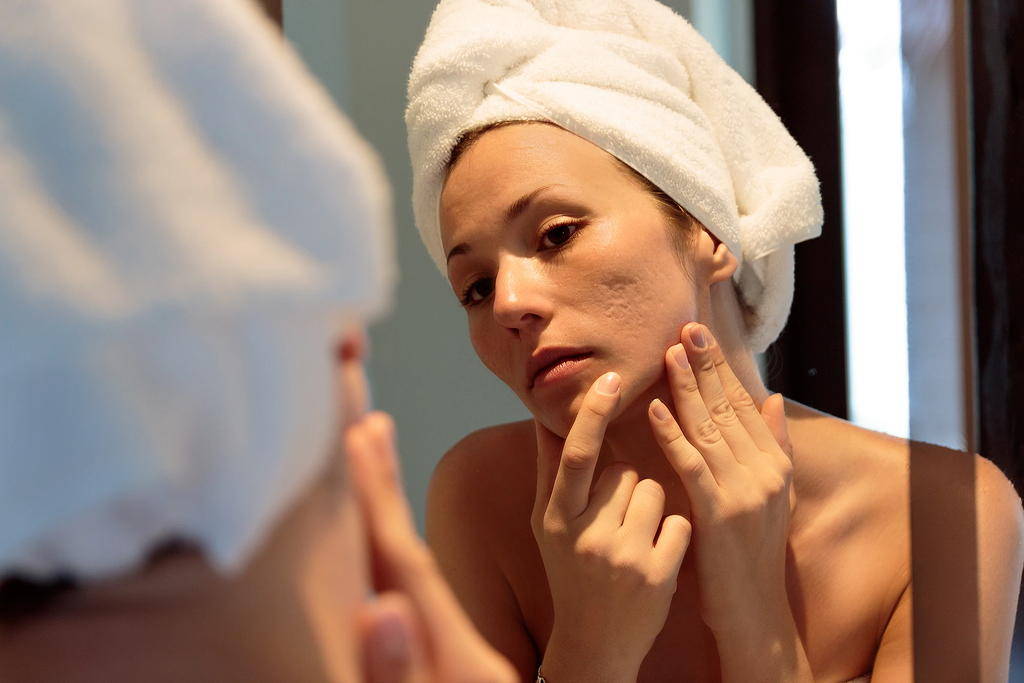 How To Treat Acne Scarring In Adults
It's been years since outgrowing your embarrassing adolescent acne, so why are you still stuck with the frustrating aftermath of acne scars? Acne scarring in adults is actually more common than you think. Treating your scars might seem hopeless, but there is good news! Advances in scar therapy and dermatology have made it easier for acne patients—both current and past—to overcome their acne scarring.
Below, we have outlined different methods for reducing the appearance of acne scarring. Remember to consult your dermatologist about these procedures before making any decisions.
Acne scars come in two types—as a lump in the skin or a depressed scar—with each type having its own forms such as rolled scars, boxcar scars, keloid scars and ice pick scars. It's important to know and recognise the various types of scarring, as different scar types can respond to treatments differently.
Prevention for Acne Scars
Around 95% of acne patients will develop some scarring—whether mild or more significant. Delaying acne therapy can have a major result on the severity of someone's scarring. Early dermatological intervention is key to preventing unnecessary scarring. And easily the best way to prevent acne scarring is to not pick! Unfortunately, the adolescent you probably didn't heed that warning, but there are still ways to minimize the appearance of acne scarring.
Acne scar removal gels are available in abundance, but which ones actually work? Do your research and find a topical gel that will lessen the appearance of your unwanted acne scars. Check out an article from our Rejuvaskin blog on top ingredients to look for in your scar management product.
There are mainly two types of lasers used in acne therapy—ablative (or resurfacing) and non-ablative. Ablative lasers remove the outer layers of skin, burning away scar tissue and reducing visibility of acne scars. Non-ablative lasers trigger changes in the skin without altering or injuring the skin. Depending on your type of scarring, both can be an effective way to diminish acne scars. While laser treatment is an option, it's important to keep in mind that they are more costly, and can be fairly painful for some people.
Fillers for Shallow Scars
Patients with shallow acne scars might opt for injectable fillers, which are used to help "plump" the area in acne scars. The downside is that these methods aren't permanent and results tend to only last 3-6 months, but studies and participants both show fillers can work to reduce acne scarring, when received regularly.
A chemical peel applied to the skin to remove the top layer can minimize deeper scars. More than one treatment may be necessary to reduce the appearance of acne scars. Both fillers and chemical peels can be good additions to a regimen, keeping in mind that usage of a scar gel is the most important.
Additional Scar Treatments
Consult the scar experts at Scintera to look into all-encompassing kits aimed at healing scars long term. These affordable products deliver a helpful healing experience for many types of acne scars. These scar-healing products use silicone sheets or silicone scar gels to stop water and reduce collagen production, which results in a softer, flatter scar.
Whichever method you choose, be sure you research the best choices and speak with your dermatologist about the best options for your individual scarring.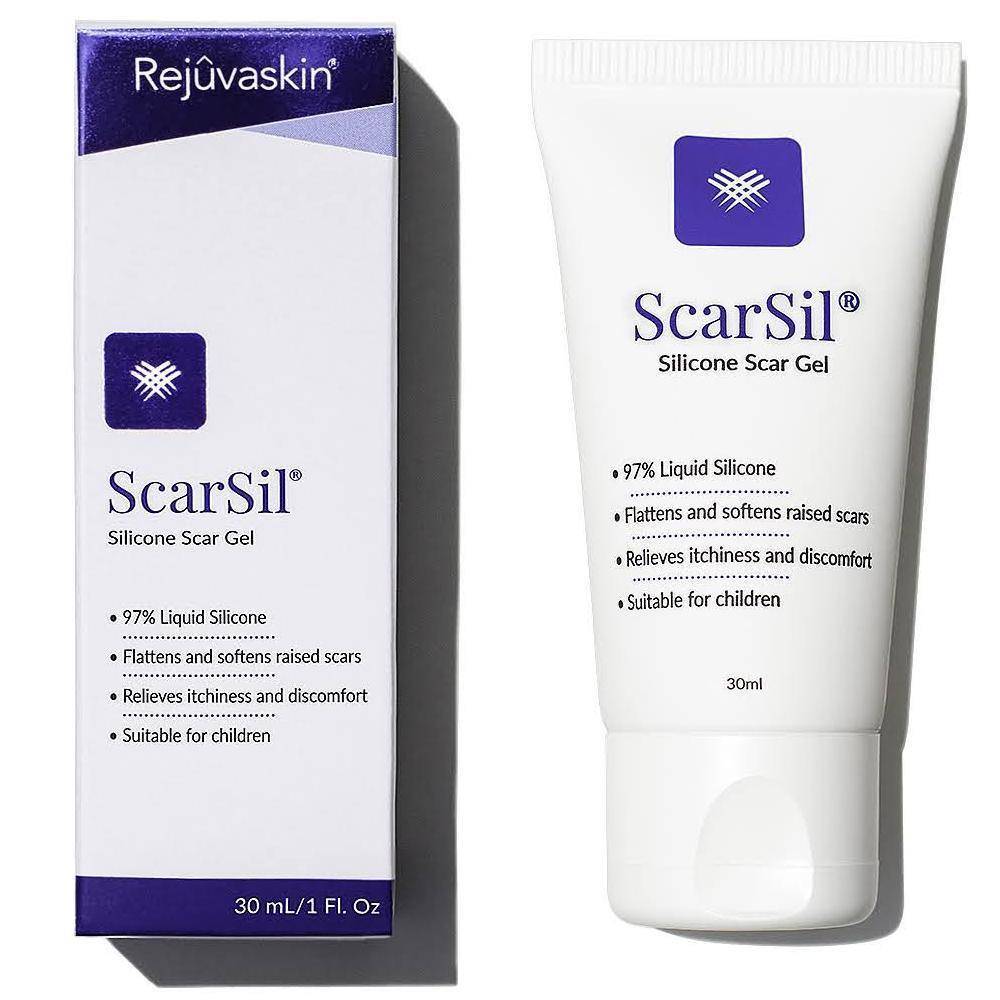 "A soft, gentle, non-sticky silicone gel designed to soften and flatten raised scars. It also helps relieve itchiness and discomfort associated with scarring."
ScarSil Silicone Scar Gel
Rejuvaskin ScarSil® Silicone Scar Gel is a soft, gentle, non-sticky silicone gel designed to soften and flatten raised scars. It also helps relieve itchiness and discomfort associated with scarring.
Silicone ScarSil Gel actually softens and flattens raised scars. The silicone gel dries quickly forming a clear layer of silicone over your scar. This barrier limits collagen production to help minimize and prevent problem scarring. It's best for scars less than two years old. ScarSil is effective for surgical scars, keloids, hypertrophic scars, facial scars, paediatric scars, and more.
Rejuvaskin ScarSil® Silicone Scar Gel is a topical silicone scar gel that enhances your body's natural scar healing process. Silicone is the gold standard ingredient in scar management. It helps reduce collagen production to soften and flatten problem scars, even keloids and hypertrophic scars.
ScarSil dries quickly leaving a clear layer of silicone over your scar. It has no smell and doesn't feel oily or sticky. You will forget ScarSil is even there! It's so clear and pure, that we've heard from many it actually makes a great makeup primer.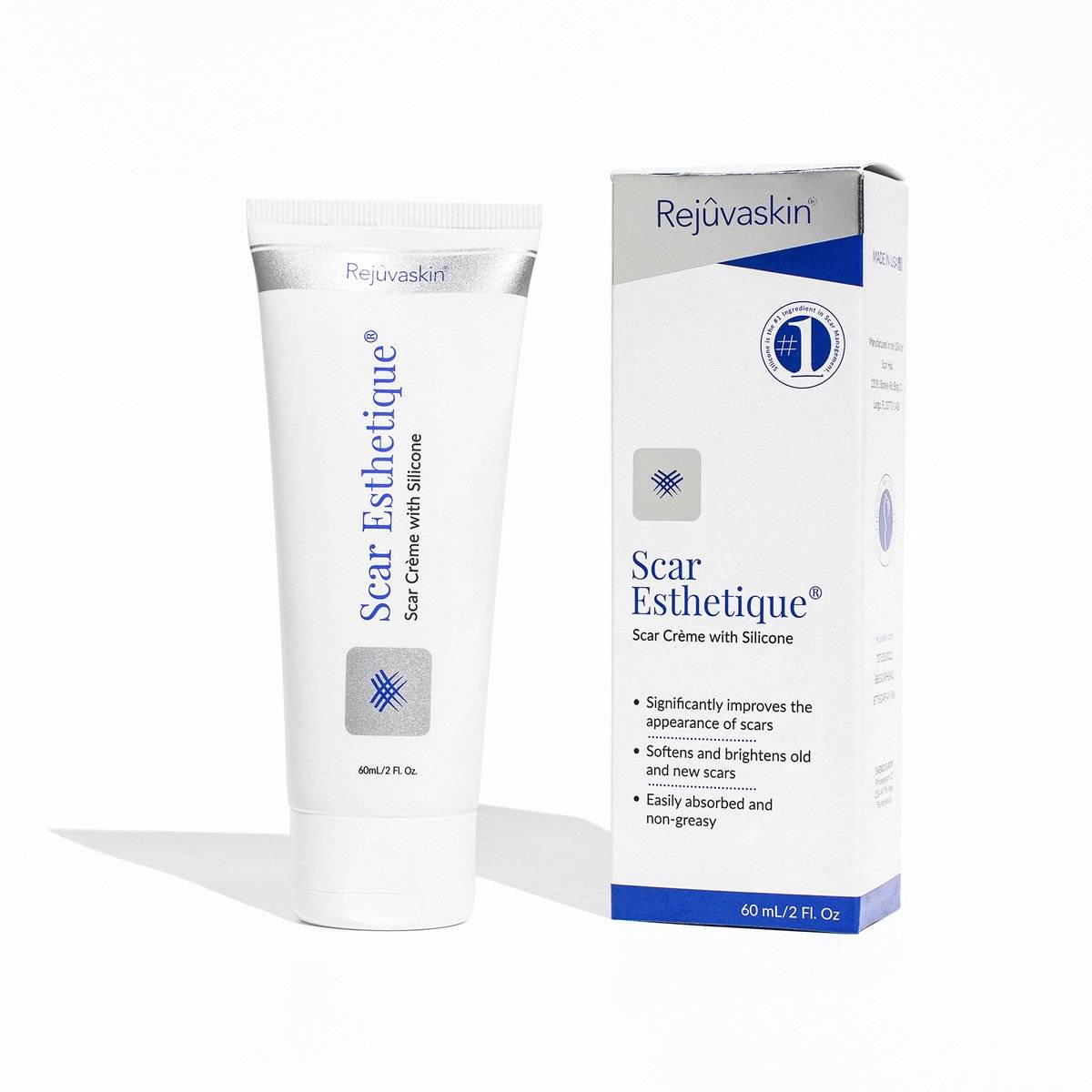 "An ingredient-packed silicone scar cream designed to soften and brighten your scar. Scar Esthetique targets discoloration at the cellular level and supports overall skin health using a unique blend of botanicals, polypeptides, anti-oxidants, and silicone."
Scar Esthetique Scar Cream with Silicone
Scar Esthetique Scar Cream softens and brightens scars. It's great for simple scars when discoloration (hyperpigmentation) is your primary concern or if your scar is older than 2 years. The unique formula targets discoloration at the cellular level and supports your overall skin health. This silicone scar cream is non-greasy, easily absorbed, and significantly improves the appearance of scars. Many patients see continued results through long-term use.
It's more than silicone. Scar Esthetique combines 23 ingredients proven effective for scar management. This mix includes silicone, anti-oxidants, polypeptides, and all-natural botanicals. Each ingredient plays an essential role in minimizing your scar and nourishing your skin. Among these key ingredients onion extract, allantoin, arnica flower, calendula, and silicone. Accidents happen; keep this cream in your cabinet for when you need it.
Medical professionals recommend Scar Esthetique for simple surgical scars and old scars. Testimonials support improvements on scars up to 16 years old. The formula is safe for all skin types. Use it for minor surgical scars, old scars, burn scars, stretch marks, or any scar with discoloration.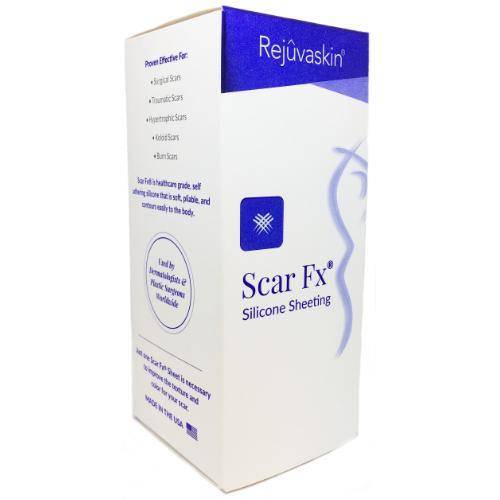 Scar Fx Silicone Sheeting is the GOLD standard recommended by dermatologists and skin specialists.
Scar Fx Silicone Sheeting
Scar Fx silicone sheeting is recommended by plastic surgeons and dermatologists worldwide. Our silicone scar sheets are easy to use and effective no matter the size, shape, color, or location of your scar. Scar Fx forms an occlusive barrier over your scar to limit collagen production and reduce the appearance of your scar. Each sheet can be washed and reused for around 30-45 days. It's the perfect product to help get you on your way to healthy, beautiful skin following any surgery or traumatic injury.
A non-invasive, non-surgical solution to minimize surgical scars, traumatic scars, keloids, hypertrophic scars, and burns. The silicone scar sheets are 100% healthcare grade silicone that is self-adhering and reusable for 30-45 days.